December 6, 2019 at 3:07 pm
#16678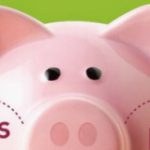 Comment Admin
Keymaster
Update to our OFFICE HOURS for the week of 12/9/19:
Monday and Tuesday – No Office Hours.
Wednesday through Friday – Office Hours as usual.
Our team will be teaching at Profit First Live on Monday and Tuesday, December 9 and 10. We will not have Q&A Office Hours either day. Likewise, assignment approvals and email replies will be slower than usual.
Office Hours and regular assignment approval will resume on Wednesday, December 11.