Profit First Professionals is a family of the most elite accountants, bookkeepers, and business coaches, who have helped drive profit in over 300,000 companies worldwide. Co-founded in 2014 by business author Mike Michalowicz and organizational growth expert Ron Saharyan, the Profit First Professionals family is united by our mission: Eradicate Entrepreneurial Poverty.
Using the Profit First methodology, Certified Profit First Professionals drive profit in their own businesses as well as their clients' businesses. This empowers them to transition from a compliance model to an advisory model and serve their clients in the most impactful way imaginable by putting Profit First.
Our members are thought leaders in their professions. Many are frequent contributors to industry publications and blogs, as well as sought-after presenters for conferences and seminars. Beyond their individual accomplishments, though, our members also strive to help their fellow Profit First Professionals elevate their businesses to the next level. We truly believe a rising tide lifts all boats. We truly are a family.
Why should you become a Profit First Professional?
As a Profit First Professional, you will go through online and personalized training so you master all the core and advanced principles of Profit...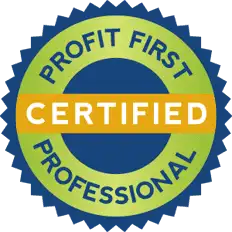 BUSINESS OWNERS & ENTREPRENEURS
Business owners and entrepreneurs who want to instantly increase profitability, eliminate debt and enjoy financial freedom on a level that you never have before, you've come to the right place.
Most businesses survive check by check, perhaps yours too.
If you are being told that profit is your bottom line, that belief is, in fact, damaging your business. It's human nature, that what comes last is ignored and what comes first is priority. That's why profit must come first. Always.
Is your business surviving check to check?
Profit First Professionals fixes that.
Does your Income Statement have a "net profit" at the end of the year, yet there is no extra cash in your pocket?
We fix that, too.
Are you tired of the old school "numbers in, numbers out, not pay me" accountants and financial experts who don't take a single effective action in fattening your wallet?
We absolutely fix that.
Are you already enjoying financial success?
Discover how to double, triple or even quadruple your profits.
Want to discover your path to profitability?
Take your profit first.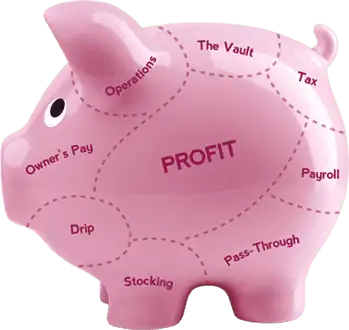 "Get out of isolation, stop serving everyone, get a niche, and grow your business. It's as simple as that. Being part of a like minded community to float ideas and get answers is truly priceless. Having Profit First Headquarters is like having your own advisory board and back office with all of the resources and answers to complex client situations that would normally take me weeks figure out on my own. The result has been an up-leveled clientele and now serving my ideal target market. Love you guys!"
Debra Angilletta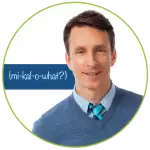 Co-Founder & Author of Profit First
By his 35th birthday Mike had founded and sold two multi-million dollar companies. Confident that he had the formula to success, he became an angel investor…and proceeded to lose his entire fortune. Then he started all over again, driven to find better ways to grow healthy, strong companies. He devised the Profit First strategy to ensure that any company would experience profitability from their very next deposit forward.
Mike is the author of Profit First and other must read business books. He is a former small business columnist for The Wall Street Journal, a popular keynote speaker and a globally recognized entrepreneurial advocate.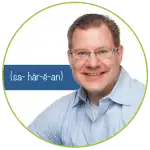 Co-Founder & Managing Partner
It took twelve minutes and thirty two seconds, give or take a millisecond. Ron and Mike debated how to help businesses that were seeking financial fortitude. Mike had the fix: Profit First. Ron had the plan: Profit First Professionals. After their twelve minute discussion the decision was clear, the Profit First Professionals organization was to be created. Having built multiple companies in the staffing industry, Ron leads our membership of world class accountants, bookkeepers and business coaches who guide entrepreneurs to the highest degrees of profitability.
Ron has over 15 years experience in managing organizational growth, is a thought leader in business cash flow management and is a popular speaker on the topic of, you guessed it, profit.