December 13, 2019 at 3:12 pm
#16964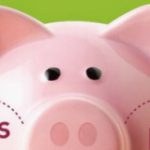 Comment Admin
Keymaster
Profit First Live 2020
Our next Profit First Live event will be on March 2 and 3, in Corona, CA. Mastery member Danielle Mulvey is graciously letting us use her conference space in order to host our first-ever remote Profit First Live.
Members who joined Profit First Professionals prior to 10/1/2019 may attend at the discounted price of $1500 per attendee. To register, go to https://profitfirstprofessionals.com/profit-first-live/ and use the code MEMPFL2020.
Please do not share this discount code outside of our community.
Profit First Live is a ground-level introduction to Profit First. During the workshop, participants learn the basics of Profit First, complete their own assessments, build a roll-out plan, and learn about the 10 profit points in their business that can make a huge impact on profitability.
Existing members who want a refresher on the basics or who are interested in hosting their own workshops are encouraged to attend.